Ingredients:

1 lb small red potatoes (each cut into about 8 pieces, about 3 cups)
4 medium carrots, chopped (about 2 cups)
1 medium Bermuda onion chopped
1 medium stalk of celery, sliced (about ½ cup)
2 cans (15 oz each) of cannelloni beans (rinsed and drained)
2 cans (14 oz each) of chicken broth
1 large can cream of chicken soup (
this is my addition
)
1 teaspoon dried thyme leaves
½ teaspoon of lawry's season salt
1 lb fully cooked kielbasa, cut in half lengthwise, then into ¼ inch pieces
2 tablespoons chopped fresh parsely
1. Spray 3 to 4 quart slow cooker with cooking spray.
2. Add all ingredients except sausage and parsley
3. Cover and cook on low setting for 8 to 9 hours
4. Stir in sausage and parsley, as well as cream of chicken soup to thicken.
5. Cover and cook on low setting for 30 minutes longer, or until sausage is hot.
the cream of chicken can be added to make it as thick or thin as you want it. i also use more carrots and pototoes then the recipe calls for. it's really easy to make.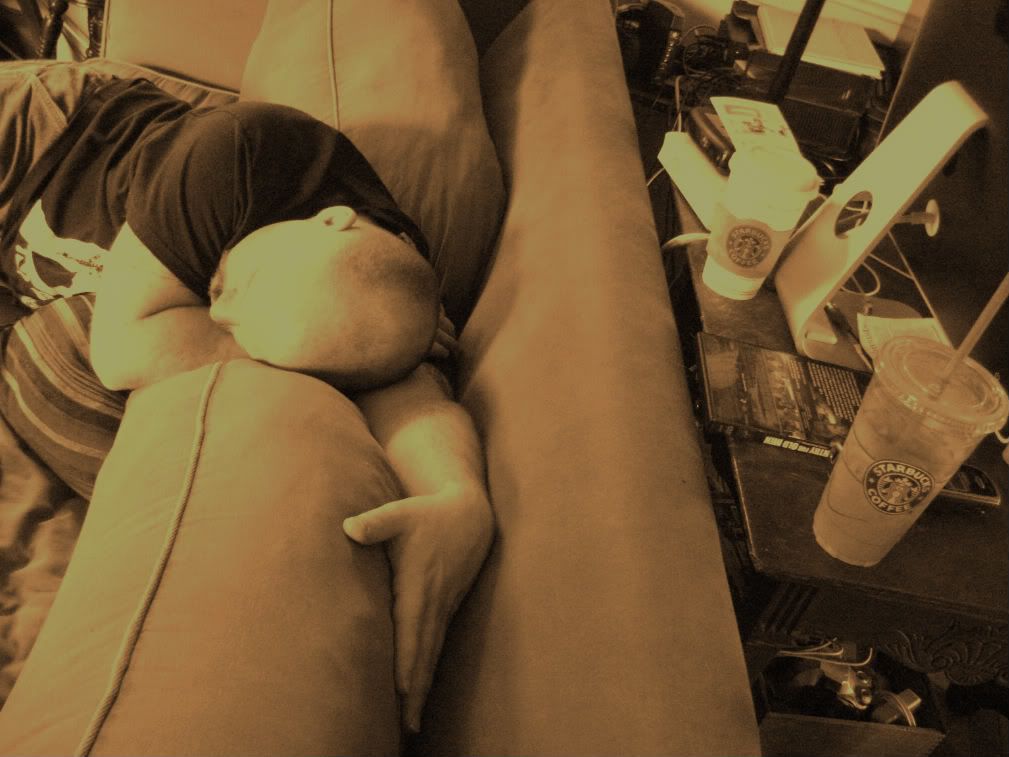 the dogs, the house, groundcat looking crabby, these are a few of my favorite things!
(although how can someone looks so cranky with starbucks right there!?!?!?!)