ingredients:
olive oil cooking spray
4 large boneless, skinless chicken breasts
10 ounce bag of frozen spinach, thawed
4 ounce log of goat cheese (cut into 8 rounds)
8 oil-packed sun-dried tomatoes
salt & fresh ground pepper to taste
preheat oven to 400 degrees, line baking sheet with tinfoil and spray with cooking spray.
slice chicken breasts in 1/2 horizontally, leaving them attached at the top by about 1/2 an inch.
spritz chicken with olive oil cooking spray and lay on baking sheet (covered in foil and spray oil.)
take thawed spinach and squeeze paper towels into it until spinach is as "dry" as possible.
open the breast in 1/2 (like a clam shell) and add a layer of spinach, then 2 rounds of goat cheese and 2 sun dried tomatoes. flip top 1/2 of chicken over the fillings, spritz again with olive oil and bake at 400 degrees for 20 minutes.
after 20 minutes, increase over to broil and watch carefully. it should become lightly browned in 5 minutes. be extra careful if using a stove from 1950.
i served this with cavatelli pasta and a tomato & basil sauce on the side. YUMMY!
here's a bad meal and why i am a sucker for packaging....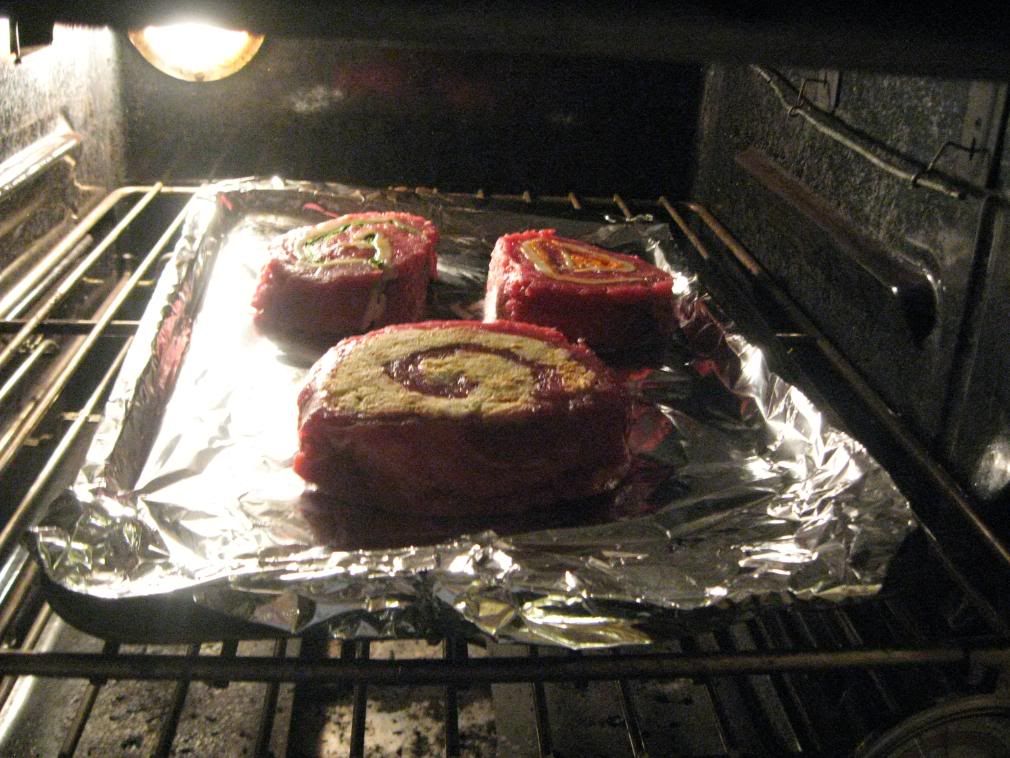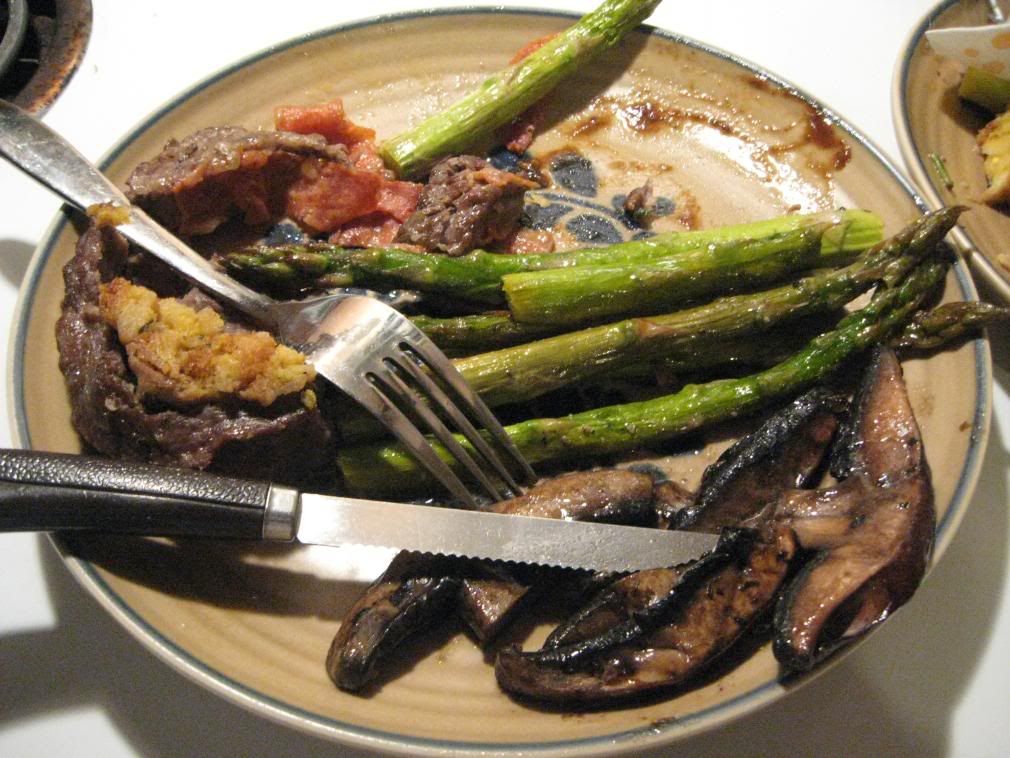 these spiral flank steaks look so pretty in the butcher case at giant eagle, but BLECH!
i am also a sucker for packaging and buy this POM juice even though it's way too expensive. i add it to diet ginger ale and it's pretty good. also, my friend amy tells me
lemons are poopy
and gross, & i just bought a huge bag! DAMMIT!